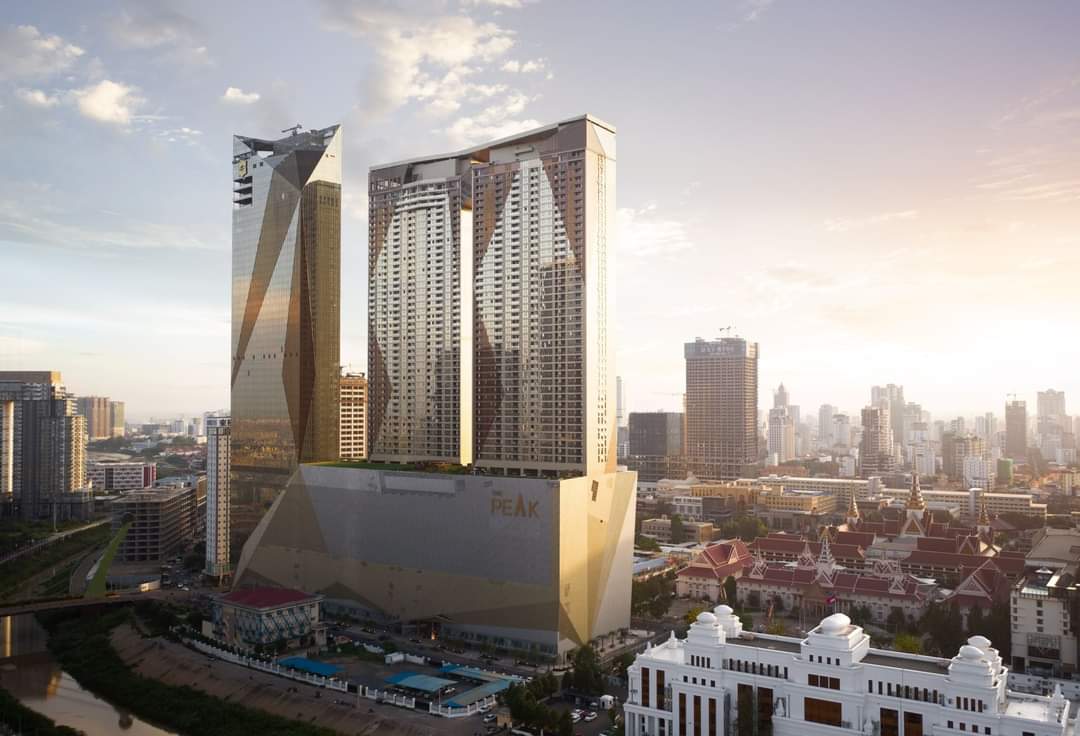 "Proposed 55 Storey Mixed Development Comprising of Residential Tower 1 & 2, Hotel &
Office Tower, a Retail Podium and Carpark at Village No.14 Sam Dach Hun Sen Road".
Rising 55 storeys into the sky, The Peak is an oasis of luxury in the clouds. A whole new level of living comes into being as the choicest picks of residences, shops, restaurants, offices and the prestigious Shangri-La Hotel come together in an intergrated mixed-use development like no other. Sharing the same desired address as the Shangri-La Hotel is a mark of distinction, and all its classy restaurants, bars and ballrooms are your disposal.
"Architectural & Engineering Design & Management Throughout S.E Asia"
-Project Offered-Facilities
Offices, Shops, Entertainment, Food, Clinics, Gyms & Retails.
The Peak comprises of 4 Storeys Podium Commercial & Three Towers (1) and (2) Residential, & (3) Office and Hotel (Shangri-La)
-Podium Commercial (GF-4 Storey)
Total Commercial Units = 152 Units

5th Floor 4W Car Bays – 179 nos.
6th Floor 4W Car Bays – 187 nos.
7th - 10th Floor 4W Bays – 784 nos.