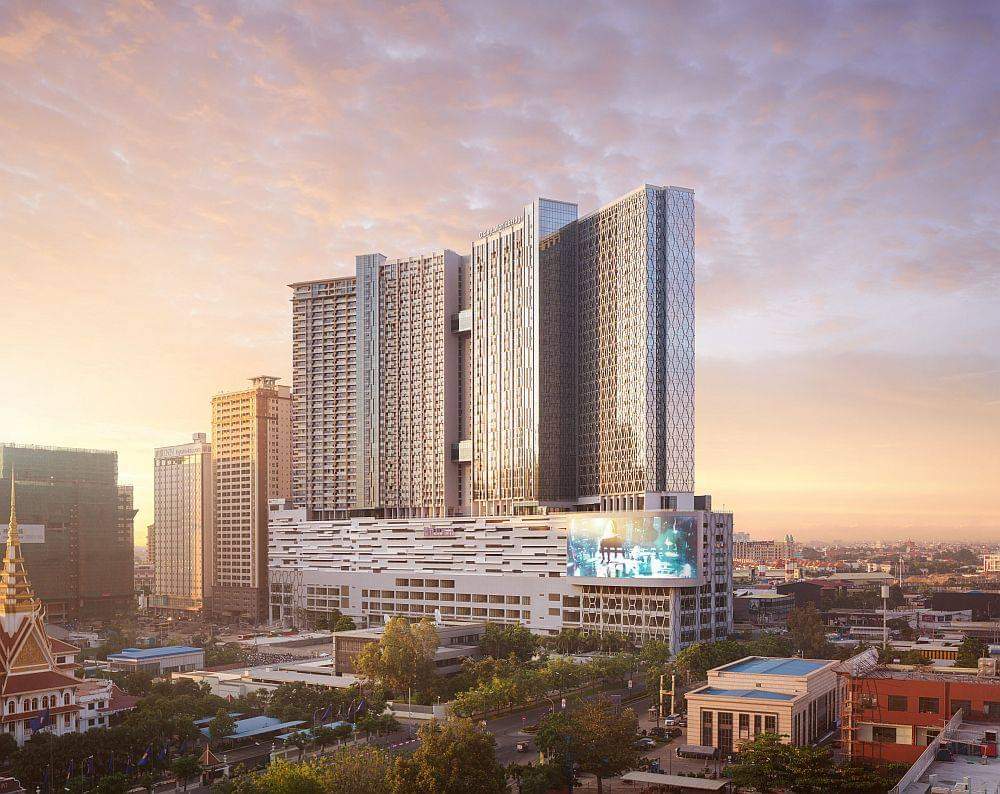 At 45-storeys, it will be the nation's tallest high-rise apartment complex. Located beside the Australian Embassy in the Tonle, Bassac district of Phnom Penh, The Bridge stands on a one hectare site in a tranquil environment, and a stone's throw from the Tonle Sap, Mekong and Bassac rivers.
Jointly developed by Singapore-based developer Oxley Holdings and Cambodia's Worldbridge Land, Tower 1 and 2 each has its own unique recreational facilities. Tower 1 offers a sundeck swimming pool, children's playground, family gym, and function halls to host private events. Tower 2 features a private rooftop pool with an adjoining gym for SoHo executives on the 39th floor.
"Architectural & Engineering Design & Management Throughout S.E Asia"
-Project Offered-Facilities
Offices, Shops, Entertainment, Food, Clinics, Gyms & Retails.
The Bridge comprises of a 13 Storey Podium Commercial & Two Towers (1) Residential, (2) Soho linked together by 2 Skybridges.
-Podium Commercial (GF-13 Storey)
Total Commercial including Shophouses = 603 Units

5th Floor 4W Bays – 177 nos.
6th Floor 4W Bays – 179 nos.
7th Floor 4W Bays – 154 nos.
2W Bays – 151 nos.
8th Floor 4W Bays –179 nos.
Soho Typical Floors – 37 Units per floor
Total = 963 Units
Comprised of 1 Bedroom, 2 Bedroom, 3 Bedroom, and Penthouse
Total = 746 Units